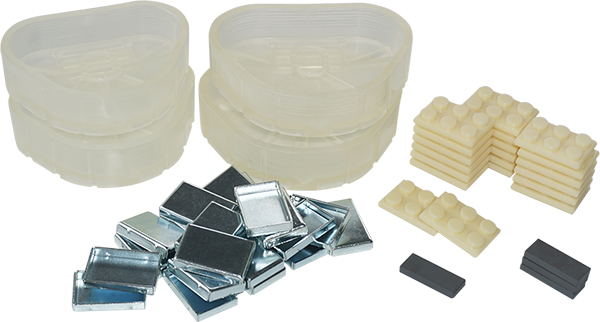 Erkosplit II, introductory pack
ERKOSPLIT II is a combination of split cast and a base mould. The models are fixed in the articulator by magnets or plastic parts (ESPLITS). The finished plaster base stands on 3 points so that increases in bite height because of dirt particles are excluded.
Measuring scales in the side walls permit accurate dosing of the plaster quantity required for the dowel pin length used. Two base former sizes are sufficient.
Order No.
Description
Contents
Unit
Erkosplit II, introductory pack
1
package
2 large and 2 small moulds, 20 Esplits, plastic, 20 magnet chambers and 4 magnets
Model contruction.